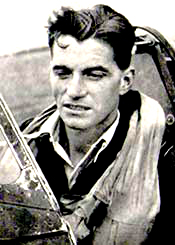 A Message To Our English-speaking Visitors.
Our statistics show that more and more English-speaking internauts are visiting the website of the Parti Radical de France. This August, for example, the Ukraine is the second-largest source of visitors after France, with many Ukrainian feminist sites linking up to our articles, particularly the one about Cathy O'Brien ('Sex, Lies & Mind Control'). Cathy is a survivor. Cathy is class. You can see why women refer to her. And, apparently, the defence of the innocent citizen, victim of state terrorism, is a theme which can still mobilize mass opinion despite all the media conditioning to which contemporary populations are subjected - and thank God for that ! The biggest enemy of free speech - and freedom - today in France (and beyond) is the LICRA (Ligue Internationale Contre le Racisme et l'Antisémitisme), supposedly fighting racism while in fact defending to the hilt Israel, the most racist state in the world. These guys are no more Jews than my billygoat, rather just a Khazar mafia aiming at world domination and a world government. Antisemitism is what the state of Israel practises, for the Khazars who rule it are a Turco-Mongol people of invaders and colonialists, while the Semites are the (mainly Arab) indigenous populations of the Middle East, of which my Palestinian friends are the best example. Give them back their land, and compensate them (if such a thing is financially possible) for all they have suffered since World War Two. That's the best way of ensuring world peace now. I dedicate this site to the guy in the (very old) photo above : my uncle, Johnnie Johnson, top-scoring allied fighter pilot of World War Two. He liked shooting down German air force planes (final count : thirty-eight) that were threatening the independence of his country, and he did a damn good job. What he did not like - and did not do - was to murder innocent civilians or prisoners of war. The Germans are a great people who have been very kind to me and to my children when we have visited or lived in their wonderful country. We owe it to our German friends to tell the truth about what happened in the two World Wars and to ask forgiveness for the crimes inflicted on the German people by our armed forces when that happened. Today we are in a new war : a war for truth and national independence. Those who, today, assimilate nationalism in Europe to racial hatred are, to use the kind of language my uncle, his comrade-in-arms Douglas Bader and their fellow fighter pilots would have used, just talking a bunch of shit. And that is said with the beautiful East Midlands accent amid which I (and he) grew up. Here are two more so-called 'revisionist' articles for those of you who are lucky enough to speak French. Now, let me tell you something, once and for all : we want the truth on this as on other historico-political issues, and by Almighty God, we shall have it. Any volunteers to translate the articles into English will be welcomed with open arms (and a certain amazement, given their lengthy and complex nature). It is time for all European nationalists to unite in a common cause to defend our culture and our freedoms. May my Party play its part in this great work. And God bless you all, whatever your colour, race or religion.
John Hodgkinson, Lachamp Raphaël (Ardèche, France), 27th August, 2011.
Jean-Marie Boisdefeu. La controverse sur l'extermination des Juifs par les Allemands. Tome Un. Tome Deux.